Please Support us
Eine kleine Spende kann viel bewirken. Helft uns diese Platform aufrecht zu erhalten und weiter zu entwickeln.
---
Ancient STARGATE Found in India? Silathoranam at Tirumala Temple
25
Ansichten
·
25 Jan 2022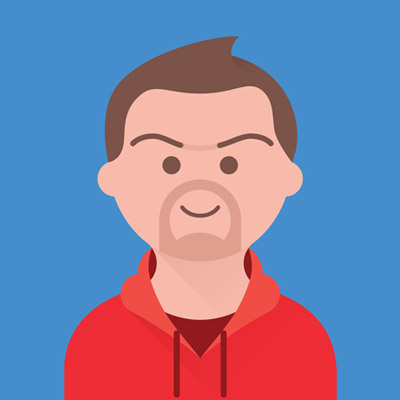 Facebook.............. https://www.facebook.com/praveenmohanfans
Instagram................ https://instagram.com/praveenET
Twitter...................... https://twitter.com/IamPraveenMohan
Email id - phenomenaltravelvideos@gmail.com

This is my Patreon account if you like to support me - https://www.patreon.com/PraveenMohan

Hey guys, here is a strange stone arch found in the hills of Tirumala. The arch is very big, it is over 26 feet wide and 10 feet in height and geologists confirm that no such formation exists in all of Asia. Scientists insist that this is a natural formation, even though it does not look like a natural structure. If you look at the rocks nearby, they appear to have cut marks at several areas suggesting that it was created with intelligent technology.
But there is something much more mysterious about this structure. It emits Electromagnetic radiation at certain times. You may wonder why a so-called natural formation needs an 8 foot tall fence and must be kept locked at all times. I mean, if this is just a natural rock formation, why does it have to be locked? I have tried many times to contact the authorities to open this door so I can examine this closer, but all my requests were denied without any explanation. So I have to show you the footage from the outside, and I could not test the EMF radiation on site with my EMF meter. What could be happening in this area which is so secretive, that it is closed to the public? What could possibly be inside this place, which is just made of rocks?
Locals confirm that this structure was open to the public, but something strange started to happen in the last decade when people started using cell phones and cameras. Many people began complaining that their cell phones and cameras died when they got near the arch. One man fainted on site, and doctors examined and found out that his pacemaker had stopped working. People say this is why this place has been fenced off. Is it possible that this structure is emitting some kind of emf radiation that interferes with electronic equipment? The workers who clean this area also told me that they are not allowed to take their cell phones inside. All these evidences indicate that the so-called natural formation emits a strange radiation, which is not understood by human beings.
The official plaque on this site says something very intriguing: It reads "Devotees believe that Lord Vishnu, the presiding deity of this sacred hill appeared through this as.. swayambhu" - Swayambu means appearing without the help of any devices or human beings. This means that he appeared through this arch which makes this structure a Stargate. Now, what is a stargate?

Read the rest of the story here: https://goo.gl/1JAgMv

#Stargate #Ancientaliens #India
Zeig mehr
Please Support us
Eine kleine Spende kann viel bewirken. Helft uns diese Platform aufrecht zu erhalten und weiter zu entwickeln.
---
---