Please Support us
Eine kleine Spende kann viel bewirken. Helft uns diese Platform aufrecht zu erhalten und weiter zu entwickeln.
---
Rock MELTING Technology at Ramappa Temple, India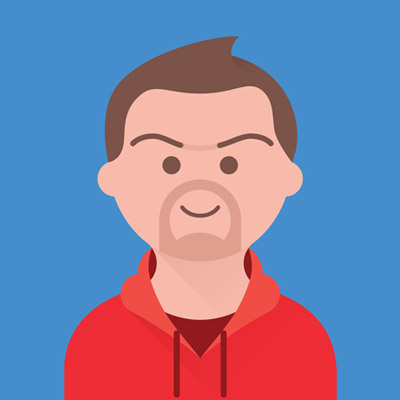 Facebook.............. https://www.facebook.com/praveenmohanfans
Instagram................ https://instagram.com/praveenET
Twitter...................... https://twitter.com/IamPraveenMohan
Email id - phenomenaltravelvideos@gmail.com

This is my Patreon account if you like to support me - https://www.patreon.com/PraveenMohan

Hey guys, today we are going to examine the Ramappa temple which shows some solid evidence of Rock Melting Technology. Here you can see Lord Krishna playing his flute, and his feet is touching a leaf of this tree. And this beautiful woman is leaning on the stem of the tree. What could be the meaning of this? If Krishna was really playing his flute, the music he made would travel through the tree. If I tap on the stem, it makes a strange metallic sound. This is made of one solid rock, but yet it makes different sounds when tapped in different parts of the tree's stem. Note the difference in sound. And if you tap on other areas of the same rock, there is no sound. Of course, this is not a coincidence, the ancient builders clearly wanted us to know that this cylinder makes musical sounds, this is why they carved the symbol of Krishna playing his eternal musical.
But is this structure a carving? All historians and archeologists claim that everything in this temple was manually carved by hard labor. But how do you carve a cylinder on rock that makes music? And even more interesting, how do you carve a cylinder which will make different notes when tapped in different areas? And notice the width of the stem, it has the same width from top to bottom. The different sounds are not created because of the variation of size or shape.
Sculptors and Stone Masons confirm that there is no technology today, to carve a single rock which can make different sounds, when tapped on different areas. But how was such technology used at least 800 years ago, in this temple? The only way to create such different sounds is by altering the density of the rock, by melting the rock and molding it into a desired shape. But is it even possible to melt rocks and make it into different shapes?
In 2016, University of Buffalo demonstrated something strange. They put rocks in a furnace, heated it to over 2500 degree Fahrenheit, and made it into a liquid. In fact, nature does it all the time, it throws out liquid lava whenever there is a volcanic eruption. When scientists at University of buffalo poured this molten rock out, they gathered it into a simple cast made of sand. You can see the molten rock quickly fills up and takes the shape of the cast. This is exactly how we make metallic objects like swords and weapons for example. Did ancient builders use the same technology of melting rocks and mold it into desired densities, this would be the only way to make it create different sounds in different places.






What's really interesting is that University of Buffalo chose the same type of rock as the ancient builders, they are both basalts. Basalt Rock has properties that are ideal for melting and casting into different shapes.
But this temple has another interesting evidence of Rock Melting technology. The pillars in this temple are quite extraordinary with very complex designs but there is one piece that stands out. Not because it is carved, but because it has been left blank, while all the other pieces on the same level are carved. And it shows something very strange, it shows a defect in molding technology. Let's take a closer look at this surface, it has extraordinary polishing, but this surface is not perfectly flat. To understand this, you have to examine it by looking at it from a lower angle. The surface has a curvature, with a concave defect on it. This is why it looks bent out of shape, like a piece of plastic. It is impossible to make such a smooth, concave cut on rocks with manual tools or even electric saw, and it cannot be accomplished by hand polishing.
This is a common defect caused in molding process, this is called Warping. When we mold objects, the liquid sometimes will cool at different rates in different places. This will cause the object to become bent out of shape. And this is exactly what happened here, this was a defect made while melting and cooling the rock. The ancient builders recognized this was a defective piece, this is why they did not carve anything on it.
Now, remember, I showed you the floating rocks which were used on the tower of this temple. These bricks were created by heating mud to a very high temperature, and adding other ingredients to make them light weight. You can click on the top right corner to see the floating rocks. From all these evidences, we can clearly see that ancient builders were using rock melting technology.

#Search4truth #India #Ancienttechnology
Zeig mehr
Please Support us
Eine kleine Spende kann viel bewirken. Helft uns diese Platform aufrecht zu erhalten und weiter zu entwickeln.
---
---