Please Support us
Eine kleine Spende kann viel bewirken. Helft uns diese Platform aufrecht zu erhalten und weiter zu entwickeln.
---
Suppressed History of Ancient India - Srirangam Temple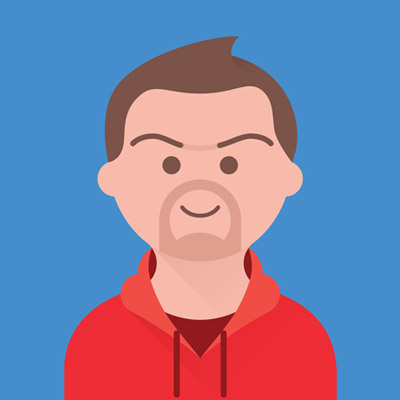 Facebook.............. https://www.facebook.com/praveenmohanfans
Instagram................ https://instagram.com/praveenET
Twitter...................... https://twitter.com/IamPraveenMohan
Email id - phenomenaltravelvideos@gmail.com

This is my Patreon account if you like to support me - https://www.patreon.com/PraveenMohan

Hey guys, today we are going to take a look at this ancient temple at Srirangam. This is the largest functioning Hindu temple in the world, it actually takes up an entire island, occupying about 156 acres of land. When you drive through these towers, you are entering the temple premises, but Inside the temple campus, there is an entire city with streets, shops and houses. But don't let the bustling modern crowd fool you, because this temple is at least 2000 years old and contains many ancient secrets inside.
The most intriguing feature of this temple, is the large number of mysterious carvings. The carvings in this temple literally debunk many of the stuff we read in history books. For example, these carvings show Chinese soldiers. This Chinese man is stabbing the back of an Indian, and this man is also being stabbed by another Chinese man behind him. The droopy mustache and the long, traditional Chinese dress with buttons called Changshan clearly prove that these are Chinese people, but according to Historians, Faxian was the first Chinese traveler to visit India around 400 A.D. But this temple was built at least 300 years before that. So, you can see how these ancient carvings show that History books need to be updated and Chinese were visiting India and were even fighting with Indians 2000 years ago. Similarly, you can see a camel carved here, you can see the long neck, the hump and notice the typical flat feet of camels. But camels are not native to India. According to experts, camels were brought into India only about a 1000 years ago, from Middle East. So, how were sculptors able to carve the camel 2000 years ago in this temple? While historians argue that 2000 years ago, people around the world were not connected, we can see that this ancient temple shows an advanced civilization which was connected to both east and west for many thousands of miles. We have seen evidence of even African connection in other Ancient temples.
The carvings in this temple not only give information like this, but are also extremely artistic. Here you can see this complicated animal with many, many bodies. What this actually shows is a monkey with 4 bodies, but just one head. If I cover the rest of the sides and show you the top, you can see a monkey hanging upside down. If I cover everything except the bottom, you can see the monkey in a sitting position. Of course, you can expose just the left side or right side, and you can see the other positions, of this monkey having fun. So, you can see how sculptors carved just one face, but put 4 bodies attached to the same face. And of course, if you look at it long enough, you begin to see what it actually shows. Lifecycle of monkeys and even human beings. The first stage is when you are young, and you spend it by playing. The second stage, you spend on ****. The third stage is when you spend it on raising your children. Notice the difference between the left and right position, they look similar but they are not the same. Look at the tail here, and how this young monkey is actually sitting on the back of its mother. The last stage, is of course you are old and you just wait for death to come. Is the lifecycle of monkeys very different from that of human beings? Tell me your opinion in the comments section.
And here you can see this weird animal. I have shown you a similar carving in a different temple before. If you cover one side, you see a bull. If you cover the other side, you can see an elephant. But this carving is more interesting. Apparently this guy has a weird body, look at the bottom part. But if I cover this part, You can see two people fighting with swords. Just imagine looking at a slideshow. This is the first scene. Now, if I cover the top part, this person has actually been killed and his upper body is falling on the ground, even though the legs are still standing. So, you can see how sculptors are able to use one panel like a motion picture.

#Search4Truth #Hinduism #India
Zeig mehr
Please Support us
Eine kleine Spende kann viel bewirken. Helft uns diese Platform aufrecht zu erhalten und weiter zu entwickeln.
---
---